NO INTERNATIONAL SHIPPING!


Website discounted 45% off - 75% off! Look for bargains throughout the store!
Most of the fabric on the bolt -- $3.99 yard or less. Limited to items in stock. No special orders. All sales final! Prices are as marked!

PLEASE NOTE: shipping charges at checkout are only an estimate. We try to ship as economical as possible. Most orders ship for less than what shows up. We will adjust your order manually after cutting and weighing it.

Check out the "Single Fat Quarter" section. Fat quarters for $1.50 or less!!!



We are an online store only. Thanks for stopping by!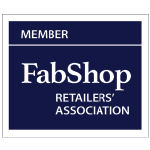 Web Site Design & Programming by
Key to the Web, LLC ©